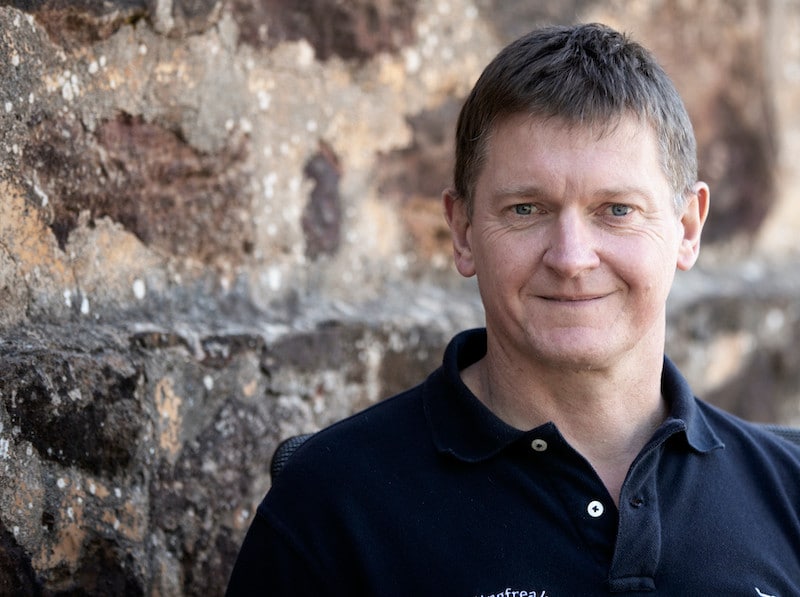 John Hughes
As the name would suggest, I am a freak for all things Riesling…
What I love most about my line of work is that for me, it's not a job, it's my passion. I don't see my occupation as work, as each day I am creating and working with what I love… Riesling!
Growing up on the family vineyard in the beautiful Clare Valley (a wine region known for its superb Riesling), it was only natural that I had an appreciation for the Riesling variety from a young age. And as I grew up, so did my passion for Riesling. Once old enough to really appreciate a quality Riesling, I found a new appreciation for many European Rieslings, and kept a close eye on what a handful of German winemakers were doing. To this day, I still keep an eye on German winemaking techniques and enjoy referencing their style for inspiration so I can apply to the Rieslingfreak collection.
With a love for the sweeter white wines, my cellar is now stocked with many Kabinett and Spatlese styles from his German counterparts. I can safely credit my appreciation for aged Riesling to my parents; hence you will always find some great aged Riesling in my 30-year-old cellar.
While I love that each and every Rieslingfreak wine can be enjoyed on its own, I love the role that food plays in transforming and completely revolutionising the entire food and wine experience. On weekends, you'll always find me in the kitchen… and a glass of Riesling is never too far away!
Contact John:
M: 0439 336 250       E: john@rieslingfreak.com
Belinda Hughes
Belinda (aka "The Freakette") joins Rieslingfreak in January 2021 as both John's other (better) half and an accomplished winemaker in her own right. Belinda has been making white wines for premium South Australian wineries for almost 15 years, crafting multiple trophy-winning wines across a variety of styles including Riesling, Semillon, Pinot Gris and Rosé. As a winemaker devoted to producing top-quality white wines of all incarnations, it was no secret that Riesling was her personal favourite and always received special attention in the winery and took pride of place in the cellar.
Belinda and John struck up their unique relationship by meeting up at the International Riesling Challenge in Canberra each year. Despite living in the same suburb of Tanunda in the Barossa Valley, their relationship flourished at this annual event over a shared love of Riesling as a variety, and a passion for producing premium Riesling wines with a unique sense of place.
Belinda and John have long shared a friendly rivalry over who makes Riesling better, and share a swag of awards and critical acclaim between them. As a team they have explored Riesling styles from across the globe and applied them to their winemaking endeavours at home. Finally joining the team at Rieslingfreak just in time for the 2021 vintage, Belinda hopes to bring her strong technical skills and a fresh perspective to our winemaking processes, while remaining true to the ethos of unwavering integrity and exceptional quality of the Rieslingfreak name.
Contact Belinda:
M: 0407 796 914       E: belinda@rieslingfreak.com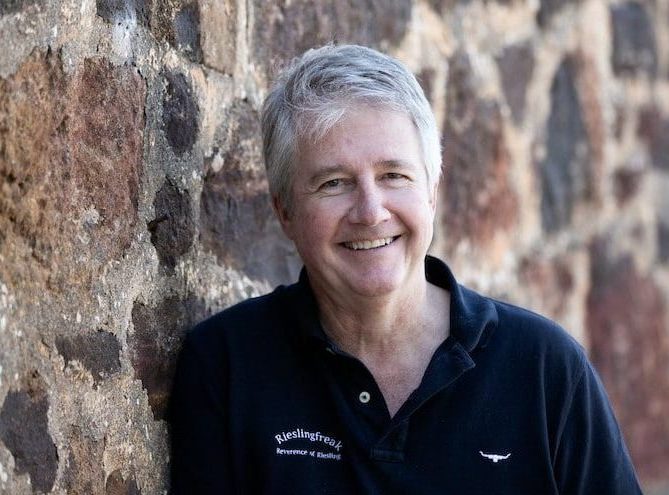 Mark Thomas – AKA The Other Guy
It all started with a glass of Pewsey Vale Riesling in Mark's younger years, and from here, his love for Riesling has evolved and grown!
While he never entertained the idea of winemaking as a career, food and wine quickly became a big part of his life. Working in several top Adelaide restaurants in the late 70's and early 80's, Mark became hooked on the versatile variety of Riesling, and it's no surprise that it soon became his go-to wine. Mark loved the hospitality lifestyle and the many different Rieslings he was able to enjoy from all over the world. He went on to work for Hilton Hotels in Adelaide and then onto the Hilton in London, before joining Hyatt Hotels.
Mark was fortunate enough to enjoy stints in London, Hong Kong, and Singapore with his family, but in 2011 they made the move to the Barossa and in early 2012, he and I met at the Barossa Farmers Market in a chance encounter. With a shared passion for Riesling, it is fair to say that the two of us Riesling-freaks hit it off instantly, and as they say, the rest is history…
Contact Mark:
M: 0406 427 500       E: mark@rieslingfreak.com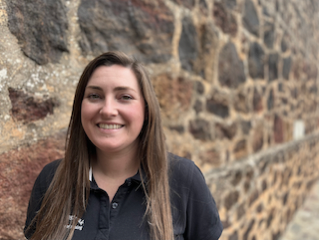 Jamie – AKA The New Girl
Growing up Gluten Intolerant, wine has always been Jamie's drink of choice.
Since moving to the Barossa in 2016 and being introduced to the world of wine, Jamie fell in love with the industry. The more Barossans she met and the more she explored the region, the more passionate she became. It was soon clear that a career in wine was her destiny, and she never looked back!
Jamie loves everything about wine, but mostly sharing the unique family and winemaking stories behind each individual drop. While Jamie might be a Cabernet Sauvignon Girl at heart, she's never one to pass up a crisp clean Riesling! Since meeting John, Belinda and Mark her passion for all things Riesling continues to grow and she looks forward to meeting you in our Tasting Room and immersing you in all things Riesling. 
Contact Jamie:
M: 0400 103 025      E:tastingroom@rieslingfreak.com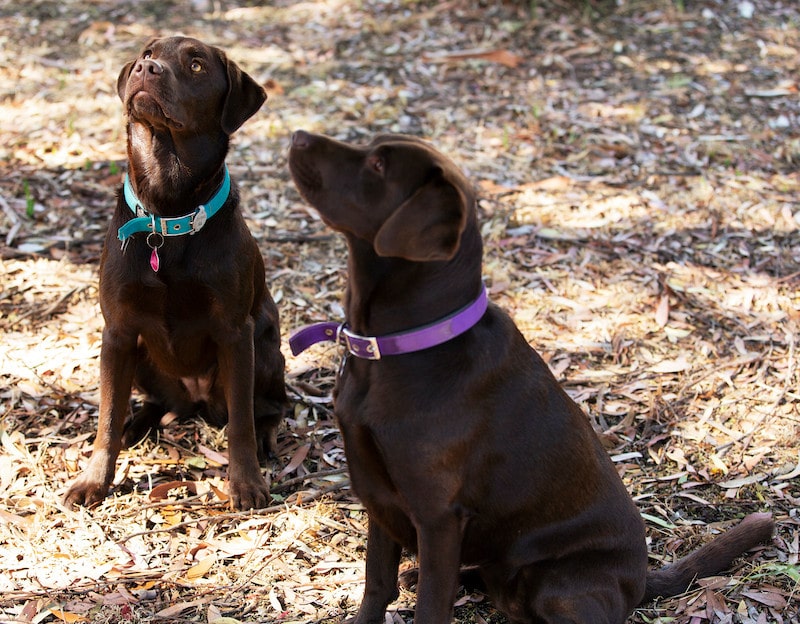 Rizza and Fizz
Rizza and Fizz are the Rieslingfreaks of the canine world. The much-loved duo of chocolate doggos are John and Belinda's constant companions and popular mascots for Rieslingfreak.
As the older sister, Rizza is the sensible and sensitive one. "Rizza" is wine industry shorthand for Riesling, and Rizza certainly lives up to the nobility, elegance and restraint of her moniker. She is always careful to follow John's every step in the vineyard during vintage, watching over him constantly and tasting grapes when offered. Outside of vintage, Rizza loves nothing more than to snuggle by the fire in Cellar Door during the winter months.
As the spritely baby of the family, Fizz is carefree and loving life as a wine dog. In her first official vintage in 2021, she has taken to running madly through the vineyard, scoffing grapes and bouncing around with abandon. She loves meeting new people and always offers an enthusiastic welcome to visitors at Cellar Door. Fizz is new to life as a wine dog, but is quickly learning the ropes from her big sister Rizza.